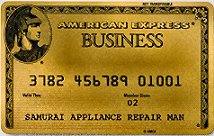 Check it out: American Express just sent me a Gold Card! Dude, I'm getting a Dell!
Dell hell. I'm gonna buy some more White Winter Premium Oak Brackett. This stuff elevates beer drinking to a new level. Brackett is a style of mead, which is an alcoholic drink made from honey, water and yeast. Mead-making pre-dates beer and wine making, having origins dating back 8,000 years. Brackett originates from ancient Scandinavia and is made by adding malt to mead. It's a stout, full-bodied drink with a slightly thicker viscosity and higher alcohol content than other fermented grain beverages. Legend has it that sweet mead promotes fertility. Ladies, this mead's for you!

Find Appliance Parts & Diagrams Here
Enter a model number, part number, type of appliance, brand, or even a part description.
365-day return policy on all parts ordered through this site!