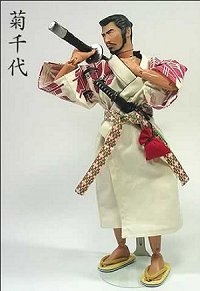 Like crimson rays extending from the rising sun, the Samurai's glory shines all over the globe. Lately, the Samurai was nearly flooded by hundreds of thousands of emails from every country on the planet asking, nay, begging for an autographed picture of the Samurai practicing his appliance repair martial art. Fortunately, a global internet email glitch prevented any of those requests from being delivered; however, since the Samurai is omniscient (and he knows it), he was aware of their incipient arrival.
As always, the Samurai indulges his devoted Grasshoppers. Here is a genuine photo of yours so very truly in action, preparing to deal harshly with an insolent appliance that has dishonored me. Note that I have personally autographed each photo. Go ahead and take one. They're free just like the copious pearls of appliance repair wisdom here at The Samurai School of Appliantology.
Find Appliance Parts & Diagrams Here
Enter a model number, part number, type of appliance, brand, or even a part description.
365-day return policy on all parts ordered through this site!