You can click the pictures below to see a bigger version.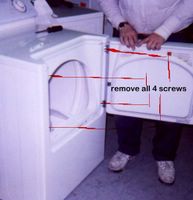 Remove the Door Jamb Screws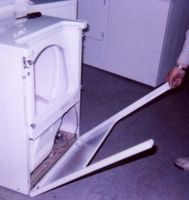 Pull Off the Front Panel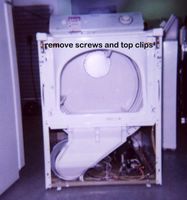 Remove Clips to Lift top Panel
The remainder of the disassembly follows the procedure for the regular Maytag dryers.
For more information about your dryer or to order parts, click here.

To learn more about your dryer, or to order parts, click here.
Find Appliance Parts & Diagrams Here
Enter a model number, part number, type of appliance, brand, or even a part description.
365-day return policy on all parts ordered through this site!