First thang you'll need to do is get the serial number off the model number tag. Armed with this key information, proceed to the appropriate section below:
For Whirlpool, Kitchenaid, Roper, Estate, Maytag, and Magic Chef appliances, use the Appliance Age Finder to find out how old it is.
For GE appliances, use the table below: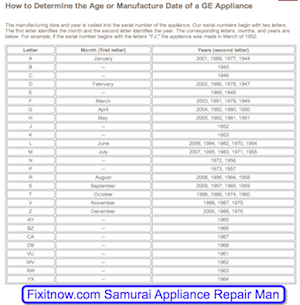 (click for larger image)
For Frigidaire appliances, use this table: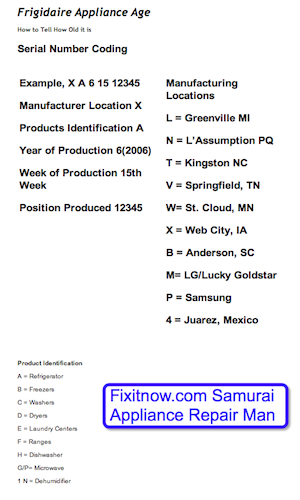 (click for larger image)
Find Appliance Parts & Diagrams Here
Enter a model number, part number, type of appliance, brand, or even a part description.
365-day return policy on all parts ordered through this site!