What does "local" mean anymore in this age of the Internet? I mean, can you get any more local than right here on your computer screen? I know we look big time an' all, but we're a mom & pop (literally!) operation, too. Instead of a brick n' mortar repair shop, we're your online DIY appliance repair shop; we're every bit (pardon the pun) as real and we're as close as your compooter screen. How's that for local?
Fun Fact to Know and Tell: The "local" appliance repair shop in your town or city cannot buy LG appliance parts directly from their parts dealer like they do for other appliance brands; they have to buy them directly from LG.
What does this mean for you? It means you're gonna pay a higher price and wait longer to get LG parts if buy them from your "local" parts house.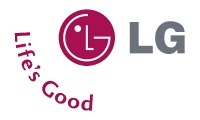 But the Samurai has the solution: buy your LG parts right here through Fixitnow.com– your local online appliance repair place– you'll save mucho dinero and you'll get your parts delivered lickety-split. Just use the handy links below:


LG Appliance Parts Links
– Dishwashers
– Dryers
– Ice Makers
– Refrigerators
– Microwave Ovens
– Ovens/Ranges/Stoves
– Refrigerators
– Washers
Find Appliance Parts & Diagrams Here
Enter a model number, part number, type of appliance, brand, or even a part description.
365-day return policy on all parts ordered through this site!