Appliantology®
The Oracle of Appliance Enlightenment
---
| | | |
| --- | --- | --- |
| Search the vast repository of wisdom at Fixitnow.com: | | |
The Mysteries of Dryer Cord Wiring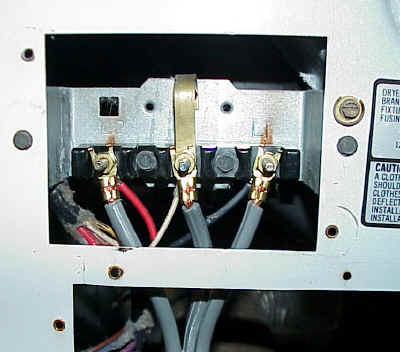 These two pics show how to wire dryer cords. The one to the right here is the old-style 3-wire configuration. Most people have this type in their homes. New code changes, though, require that dryers now have a 4-wire cord, shown below.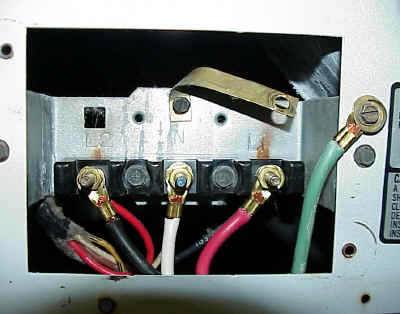 Besides the number of wires in each cord, there are two important things to notice. First, in the 4-wire configuration, notice that the dryer's grounding strap is folded back on itself--the whole point of the 4-wire cord is to separate the ground from the neutral. In the 3-wire configuration, the grounding strap is left intact--neutral and ground are tied together.
Also, on the 4-wire configuration the green wire (the "new" extra wire in the 4-wire cord) is attached to the dryer cabinet.
These two pictures show the difference between the 3 prong and 4 prong dryer outlets:
For more information on your dryer or to order parts, click here.
Podcast | Live Help | Buy Parts | Repair Forum | Beer Fund | Cool Stuff | Home
---

Your Appliance Guru:
Samurai Appliance Repair Man

URL: http://www.fixitnow.com
© copyright 1997-2004 Live It Up LLC
No part of this website may be reproduced or copied without the prior written permission of Live It Up LLC.