Appliantology®
The Oracle of Appliance Enlightenment
---
| | | |
| --- | --- | --- |
| Search the vast repository of wisdom at Fixitnow.com: | | |
3- and 4-Wire Range Outlets
Bought a new range or planning to? Planning an addition to your house? Building as new house? These are just a few of the ways you could run into converting from a 3- to 4-wire range outlet. Whatever your situation, this article should help you.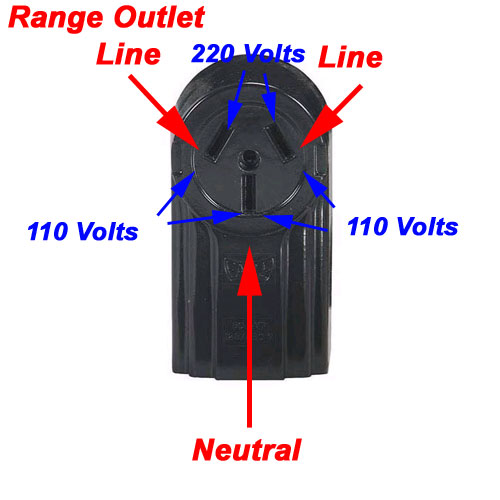 Here's the older style, but very commonly seen 3-wire range outlet. All the terminals are identified here.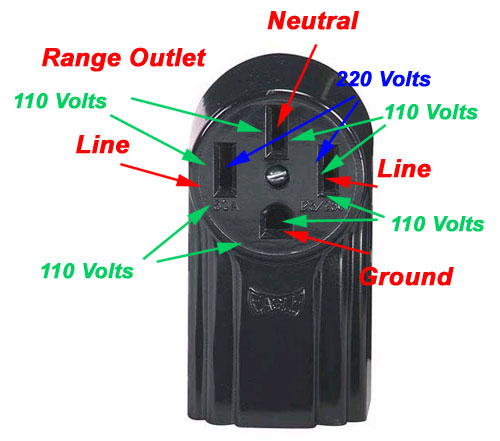 This the the 4-wire outlet required by the newer editions of the National Electrical Code (NEC).
To learn more about your range/stove/oven, or to order parts, click here.
Podcast | Live Help | Buy Parts | Repair Forum | Beer Fund | Cool Stuff | Home
---

Your Appliance Guru:
Samurai Appliance Repair Man

URL: http://www.fixitnow.com
© copyright 1997-2004 Live It Up LLC
No part of this website may be reproduced or copied without the prior written permission of Live It Up LLC.