Samurai Certification for Electronic Circuit Board Analysis Examination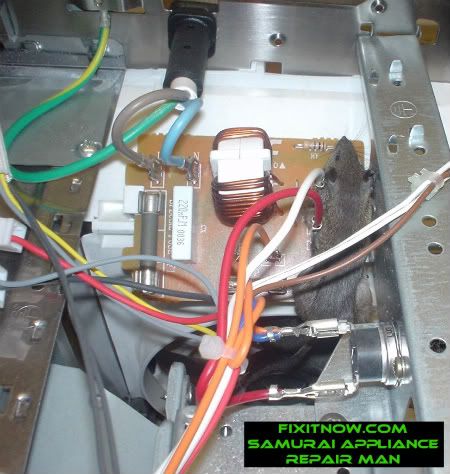 Give a technical analysis of how the mouse in the circuit above was killed. Click the picture to see a larger version (opens in a separate window).
Send in your analysis in the form below. The Samurai will personally review your answer and reply. If you pass, you'll receive an electronic SCECBA certificate. Good luck!
Find Appliance Parts & Diagrams Here
Enter a model number, part number, type of appliance, brand, or even a part description.
365-day return policy on all parts ordered through this site!