You'll also find this dryer sold under the Sears Kenmore, Maytag, and Amana brands. These dryers have the lint filter in the door (as opposed to the top panel, like this one). This video shows you everything you need to know to replace the blower wheel. Tools you'll need: hex socket, flat head screwdriver, Phillips head screwdriver, wrench, square 1/2″ drive socket wrench. And you can conveniently buy the blower wheel ratcheer.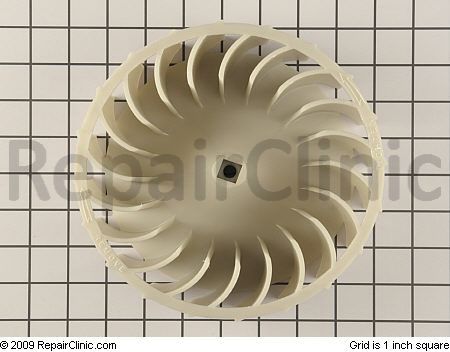 To learn more about your dryer, or to order parts,
click here
.
Find Appliance Parts & Diagrams Here
Enter a model number, part number, type of appliance, brand, or even a part description.
365-day return policy on all parts ordered through this site!