If your icemaker quit making ice or the water dispenser quit squirting out water, one cause could be a bad water inlet valve. You can test the valve coils with your ohm meter to see if one of them reads open like ahso…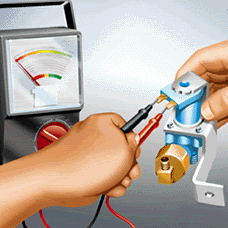 If you get a very high resistance reading or what we professional appliantologists call "slap-azz open," then you need to replace the water inlet valve. This video shows you how to do it…
And you can buy the valve ratcheer.
To learn more about your refrigerator, or to order parts, click here.
Find Appliance Parts & Diagrams Here
Enter a model number, part number, type of appliance, brand, or even a part description.
365-day return policy on all parts ordered through this site!