Forum Update
It's shameless self-promotion time here at Fixitnow.com. Actually, I'd like you to do the promoting by telling your friends about this website. You may notice a new button in the upper right hand side of each page in the Samurai School of Appliantology. That's my Recommend-It button. And here's the really good news: it comes with its very own pop-up window! Yeah, baby! Ooo, it's so cool, I wrote a haiku about it. Wanna hear it? Here it goes…


New popup window.
Refer this site to a friend.
It's quid pro quo, yo.
Hillstomping Update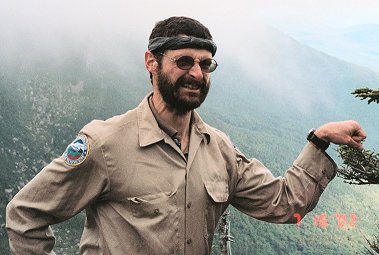 Got the rest of the pictures in for the Franconia Ridge hike and for the Wildcat D and Carter Dome hike. Check 'em out, yo.
Speaking of hillstomping, Ouzo and me are taking off for the White Mountains again tomorrow for a couple days. We'll leave tomorrow (Wed.) late morning, hike somewhere, then we'll stay overnight at the Cold River campground on Rte 113 by the Main border. Then on Thursday, we'll do a full day hike somewhere and be home for dinner. Depending on how beat up I feel, I may be online for live help again later Thursday night.