So you have one of those Whirlpool or Kenmore dryers with the lint filter in the top panel? First of all, congratulations! These dryers are tanks and, IMHO, the best dryer design ever put out there. Whatever you do, don't get rid of this one. The dryers made today don't even come close to the durability and repairability of this one.
We have one of these dryers ourselves. It's over 30 years old and still running strong. Only problem we've ever had with it was that it started making an intermittent high-pitched squealing sound, which would start after the dryer had been going a while. When I opened it up, I could see the drum rollers were sloppy and would chatter when I spun 'em by hand. The belt was in pretty bad shape, too, and it would just be a matter of time before it broke. And I figured I might as well replace the idler pulley while I was in there.
When I started looking up parts, it turns out Whirlpool puts out a handy maintenance kit for this very reason. Contains the belt, two drum rollers, new idler pulley and complete destructions. My, my, how conveeeeenient.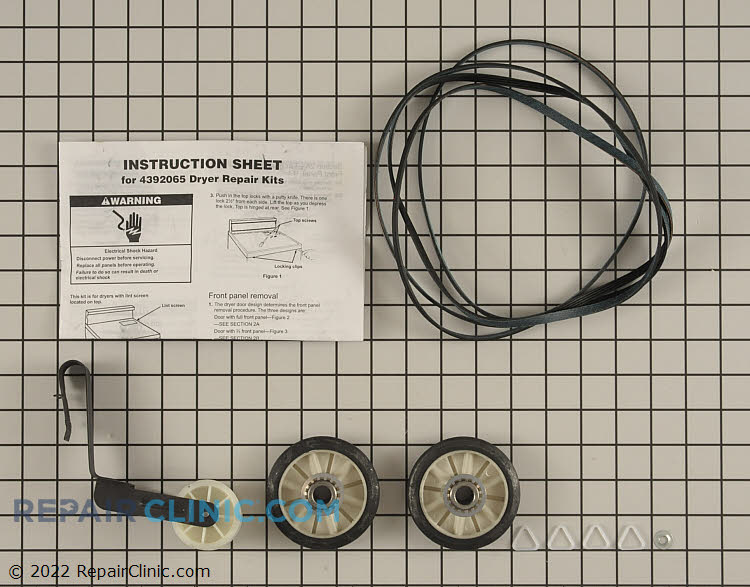 (click it to git it, Hoss)
And here's a cool video that shows you how to do it, step-by-step:
To learn more about your dryer, or to order parts, click here.