mark wrote:
looking for instructions on replacing rollers on an older Maytag dryer model LDG7304AAE
Piece of pie, tovarish! First, come git you a pair of drum rollers.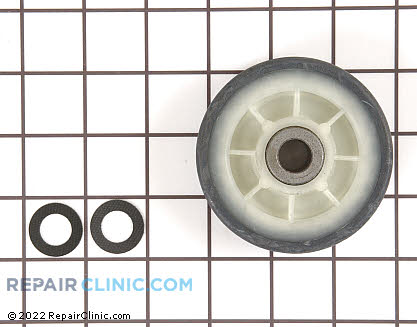 (Click image)
Even though it's usually the roller above the heating element or flame tube that usually goes out first, it's always a good idea to replace both as long as you're going through the trouble of tearing down the dryer to fix it.
Speaking of tearing down and fixing, this nifty repair video shows you how to replace the drum rollers in this venerable dryer:
If you run into anything weird, come start a new topic in the laundry forum at the Samurai School of Appliantology and we'll get you going.
To learn more about your dryer, or to order parts, click here.