Amanda wrote:
Hello,
Just wanted to thank you for the great advice on forums. My 5 year old viking oven wouldn't heat beyond 250. Per your advice, I replaced the ignitors (following your great video/picture demo). Viking service quoted me $900 to fix! I spent $112 on the ignitors and did it myself with your help. Working great now! Thank you thank you thank you!
That's what Fixitnow.com is all about: Fix it yourself and save Big Bucks!
Here's the page that Amanda used to help her replace the ignitor ==> http://fixitnow.com/wp/2008/08/06/how-to-replace-the-ignitor-in-a-gas-oven-a-pictorial-guide/
And here's a tip for saving even more $$ in this repair. All oven ignitors are made of the same material: carborundum. The real variable is the length of the ceramic insulator and the type of wire connections. Here's another fun fact to know and tell: Viking ignitors suck. They basically take the Maytag universal ignitor kit rejects, slap a Viking label on it and jack the price up almost three times. Next time, cut out the middle man (Viking) and get the Maytag universal ignitor kit: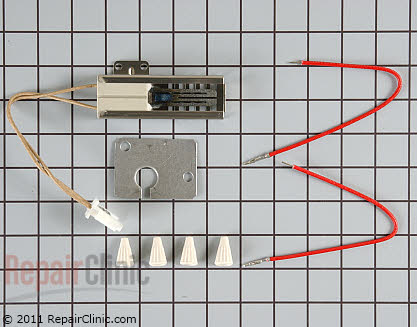 I have successfully used this ignitor on many other brands of ranges including Viking and Garland. This ignitor is less than half the price and lasts far longer.
To learn more about your range/stove/oven, or to order parts, click here.