Name: Gene

Type of Appliance Oven/Range/Stove/Cooktop

Brand: any

Model Number: none

Briefly Describe the Problem: Their used to be these nylon runners about 4 inches wide and about 2-3 feet long that were used to place under the feet of appliances and pull them out from easily without damaging the flooring.I am a appliance tech and used to have a set but have misplaced them and am looking for a new set of what i am calling "appliance glides" Do they still exist and if so where can i get them.

I'm sure one of the senior techs knows what im takling about,if i am not mistaken i belive i got them from Wagner appliance parts but in searching their website i can not find them and sure would love a new set. They work just as well as air sleds and were a whole lot less expensive
Howdy Gene,
Indeed there is! You're talking about the good ol' Glide n' Guard floor protectors: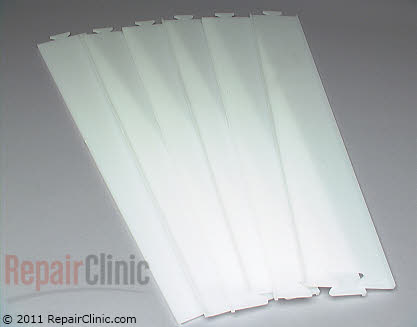 Standard piece of equipment in my appliance service Prius. Come git you a set here ==> http://www.repairclinic.com/PartDetail/Floor-Protectors-for-Moving-Appliance/93001/12914
You can find whatever appliance part you need through the parts search box here at Fixitnow.com. No harm in buying and trying with our 365-day, no-hassle return policy, even on electrical parts that were installed!
Subscribe to our FREE, award-winning newsletter, Appliantology: The Oracle of Appliance Enlightenment ==> http://newsletter.fixitnow.com and download your free report on appliance brand recommendations! Every issue is jam-packed with appliance repair tips and inside information direct from the Samurai's fingertips to your engorged and tingling eyeballs.
Samurai Appliance Repair Man