Hillstomping Update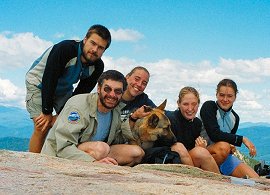 Feast your hillstompin' squinties on these cool pictures from our splendiferous hike up Mt. Chocorua yesterday. Feel the love, yo.
Find Appliance Parts & Diagrams Here
Enter a model number, part number, type of appliance, brand, or even a part description.
365-day return policy on all parts ordered through this site!