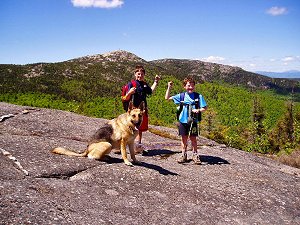 A superlative hillstomp on the three southerly peaks in the Mt. Cardigan range. We were planning on hiking up Mt. Moosilauke today but I forgot I had a dental appointment this morning so we settled on this shorter hike a little closer to home. This is a fine seven-mile, half-day hike that coughs up the eye candy with relatively little effort compared to, say, hiking most of the Kinsman Ridge in a day. And I don't think the boys minded having a mellow hike after the Memorial Day hillstomp on Franconia Ridge.
Find Appliance Parts & Diagrams Here
Enter a model number, part number, type of appliance, brand, or even a part description.
365-day return policy on all parts ordered through this site!