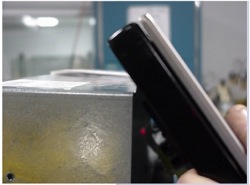 Removing the control panel on a wall oven can be tricky. On some brands, such as the Frigidaire, you need to actually remove the walloven from the cabinet just to remove the control panel. Why they design it like this, I'll never understand. Nevertheless, this is but one of a plethora of joys we encounter in the field running service calls. This scroll from the Appliantology scriptures will show you how to remove the control panel without breaking anything… too much.
To learn more about your range/stove/oven, or to order parts, click here.
Find Appliance Parts & Diagrams Here
Enter a model number, part number, type of appliance, brand, or even a part description.
365-day return policy on all parts ordered through this site!