If you've been too intimidated to repair your own appliances, come read this exciting saga of how Tampa Patty replaced the clutch in her washing machine. Tampa Patty is a stouthearted Apprentice in the Samurai Appliance Repair Forum. She had never repaired her washer before and didn't even know how to take it apart. But by reading the many pearls of Appliantology here at Fixitnow.com and getting a little help from her friends in the Laundry Forum, she replaced the clutch in her lazy-spinning Kenmore washer and fixed it! Her triumph over the forces of Entropy should inspire you to gird up your loins and engage the battle with your own appliances.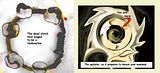 To help others along The Way, Tampa Patty made this talisman to summon the gods of Appliantology and assist you. May your hammer be mighty!


Apprentice Tampa Patty has demonstrated patience, perseverance, manual ability, and courage that is exemplary to other Apprentices. To recognize her achievement, the Samurai is pleased to present to Tampa Patty the coveted Samurai School of Appliantology Apprentice of Distinction Award.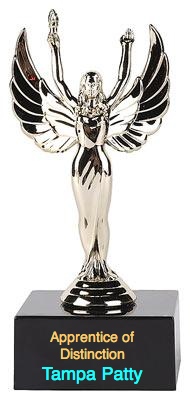 You can do it, too! First, join the repair forum. Then become an Apprentice and you'll be able to fully participate in the colossus of all thing appliantological, the Samurai Appliance Repair Forums.
OK, let us conclude this sermon with a mystical Haiku of Appliantology. For best results, this haiku, like all Haikus of Appliantology, should be read under soft lighting and while burning incense. Let the words penetrate your inner being and you will soon experience the profound peace of appliance satori.
Lethargic washer
refused to spin without help.
Replaced burned out clutch.