Went on a service call for a Maytag washing machine that had overflowed and made a messy flood in the basement. After pulling the water inlet valve, the reason for the flooding was readily apparent: one of the protective inlet screens had been removed! (click for larger view)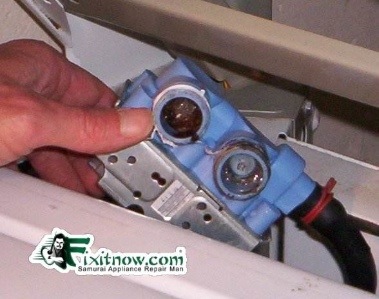 This is called the stupid plumber's trick. Don't do it! If you have a problem with scale gunking up the valve and restricting flow, then fix that problem by installing a water sediment filter! Removing the protective inlet screen just creates bigger and much more expensive problems.
To learn more about your washing machine, or to order parts, click here.