This washing machine is one o' them designs that the engineers shoulda let die on the drawing board. Its one saving grace is that they're pretty easy to work on, which is a good thing because you'll be working on it a lot.
Replacing the U-joint in this beast is a pretty simple job, about three mugs on the world-famous SUDS-o-meter. Frequently, you gotta also replace the wash plate at the same time 'cuz it gets warped from being banged around by the bad U-joint.
BTW, if this post or others ones here at Fixitnow.com are helpful to you, buy your tools and parts through the links on this site to help support us. Domo!

Awwite, let's light this candle.
You'll need a special tool, called a spanner wrench, to remove the lock nut in the tub. Come git you one: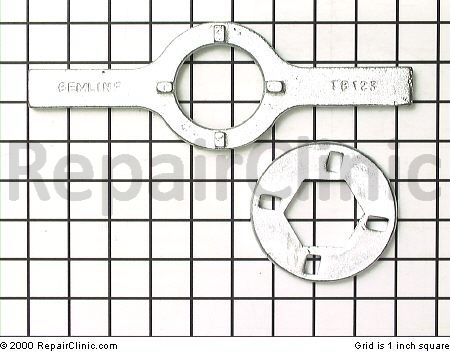 Next, you'll need to the U-joint kit: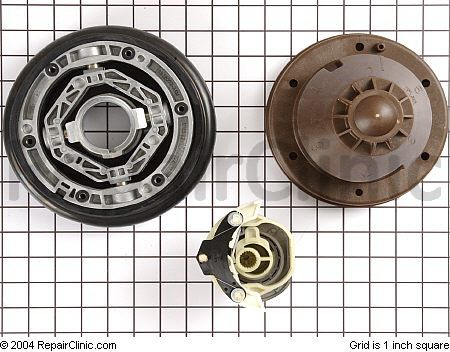 The kit comes with instructions but in case you want a sneak preview or you just enjoy reading technical instructions recreationally, you can download 'em ratcheer==> Calypso U-joint Installation Instructions.
If the wash plate is warped or boogered up, now would be a good time to replace it, too: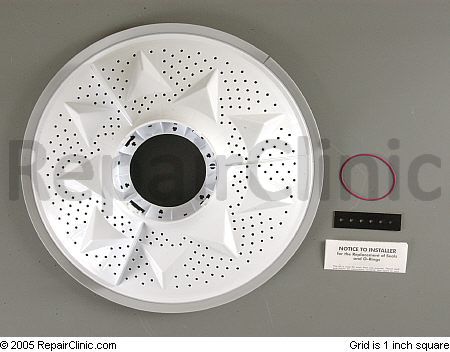 As I mentioned, this really is a pretty simple job and the destructions that come with the kit are detailed and illustrated. If you'd like more info on this machine because you're a noob and aren't comfortable taking things apart, download the service manual for the Calypso washer.
Awwite, go make me proud!

To learn more about your washing machine, or to order parts,
click here
.