Why would anyone contemplate such an invasive repair? Usually because the water tube broke inside the door and now every time you use the dispenser, water dribbles on your floor from the bottom of the freezer door. Less than impressive.
The repair itself is a bit of rectal cramp– about four mugs on the SUDS-o-meter— but the dispenser nozzle and water tube kit is inexpensive.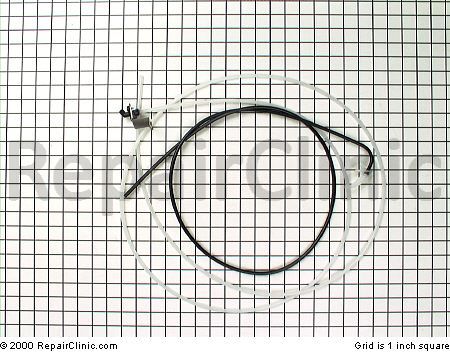 (click it to git it)
The tubing kit is all one piece and replaces the entire run of tubing up through the freezer door and into the dispenser right up to and including the nozzle that squirts the water into your glass. It comes with complete instructions for replacing the tubing inside the freezer door. But the instructions are light on details for how to disassemble the dispenser and replace the nozzle. That's why the Samurai, in his infinite wisdom and mercy, is providing this instructional supplement on disassembling the dispenser so you may complete your repair odyssey.
Removing the Water Dispenser Fill Tube in a Whirlpool SxS Refrigerator
Can I hear an "Amen?"
To learn more about your refrigerator, or to order parts,
click here
.