Your Name: Caleb

Type of Appliance: Dishwasher

Brand: Samsung

Model Number: DMT800

Your Precious Words:
Dishwasher is having a error code 9e, low water leavel, don't seem to be able to find a part or a picture of the part or a picture of a part break down of the dishwasher. Searching internet for answers, no luck. Low leavel water float switch need to make repair. Don't have a part # to order part. Can you help? Thank you for your time.
This is a classic symptom of a clogged sensor hose or the sensor itself has gookus on it. Here's the part you need: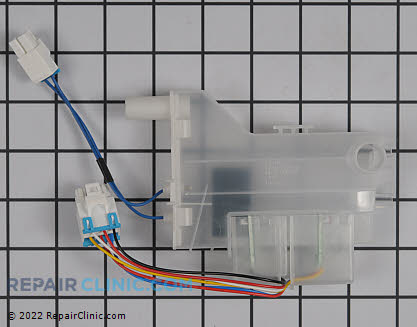 More info in this topic at the Appliantology Appliance Repair Forums: http://appliantology.org/topic/39554-samsung-dishwasher-drainsfillsbegins-cycle-then-shuts-down/
To learn more about your dishwasher, or to order parts, click here.