Your Name: Rob

Type of Appliance: Washer

Brand: Frigidaire

Model Number: GLTF2940es0

Your Precious Words:
Machine won't spin. Ran though the diagnostics and it said code e47 – board thinks PTC circuit is open. From reading forums, I think I need a new wax motor, but I'm not sure which part number that is or what it looks like. Can you help? Thanks
The rule of thumb on Frigidaire front loaders is that for any error code in the 40's, replace the lock assembly. I replace so many of them that I make sure to keep at least two on the Guru Mobile at all times. Here's the door latch assembly you need: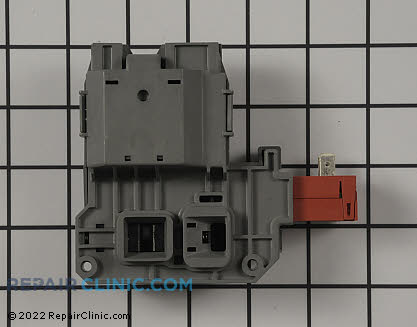 Buy the new door latch assembly here and it comes with a one year return policy. In other words, if you install it and it doesn't fix it (but it will), you can return it for a refund.
Watch The Appliance Guru in action as he shows you a special troubleshooting trick and how to replace it:
To learn more about your washing machine, or to order parts, click here.