Your Name: Madonna

Type of Appliance: Washer

Brand: Whirlpool Duet Sport

Model Number: WFW8300SW01

Your Precious Words:
Have been getting SD error followed by F-21 error. Manually drained washer and checked for anything in the drain pump filter, nothing there. Plugged back in and did drain/spin cycle and the washer would drain. After manually draining this time and starting drain/spin cycle, just heard a hum. The drain motor was previously very load. It didn't drain and this time I got a F-33 error and noticed the drain pump was very warm to the touch.
All of the error codes and symptoms you're describing, including the loud drain pump, are all classic signs of one thing: replace the drain pump.
One of the characteristics of these washers is that when the drain pump starts making loud buzzing or grinding noises while running, the bearings in it are shot and the pump is no longer moving water out fast enough. The control board senses this and throws the various error codes you're seeing, as if screaming out, "Replace my drain pump now!"
Here's the replacement drain pump you need, comes with a one year return policy.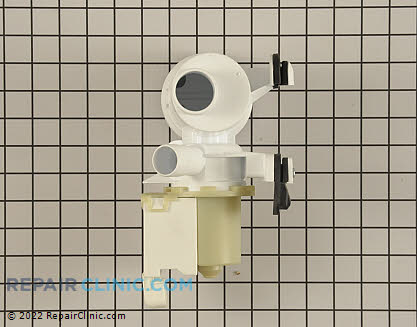 To learn more about your washing machine, or to order parts, click here.