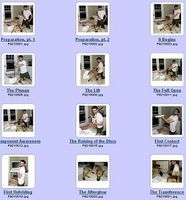 Unveiling a New Mac iBook: A voyeuristic peek into a disturbing moment in the life of a certifiable geek.
Find Appliance Parts & Diagrams Here
Enter a model number, part number, type of appliance, brand, or even a part description.
365-day return policy on all parts ordered through this site!