All gas appliances have (or are supposed to have) a manual shutoff valve in the gas supply line near the appliance so the gas can be shut off to just that appliance without having to shutoff the gas to entire house. But how do you know whether the valve is on or off? Behold: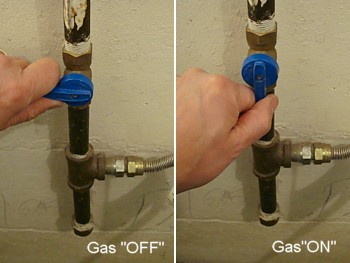 Find Appliance Parts & Diagrams Here
Enter a model number, part number, type of appliance, brand, or even a part description.
365-day return policy on all parts ordered through this site!