If the door is locked closed and you have to use the emergency rip cord to open the door, then you may need to replace the door latch assembly: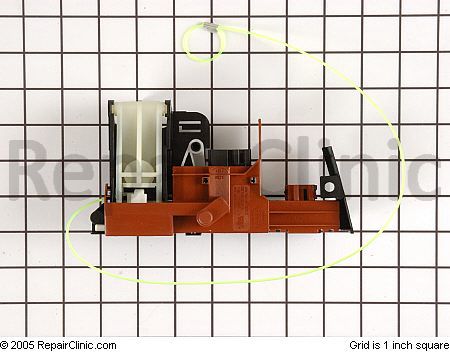 (click it to git it)
This scroll from the famous and coveted Appliantology Archive™ will help you replace it:
Bosch WFMC Washer Door Latch Replacement
To learn more about your washing machine, or to order parts,
click here
.
Find Appliance Parts & Diagrams Here
Enter a model number, part number, type of appliance, brand, or even a part description.
365-day return policy on all parts ordered through this site!