The Samurai's service van for his day job.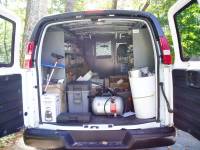 A peek inside the back of the Samurai's service van. Lucky you!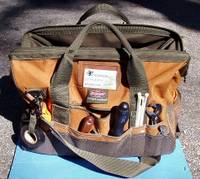 Dr. Samurai makes housecalls with his appliance medic kit.

A rare and privileged peek inside Dr. Samurai's bag o' tricks.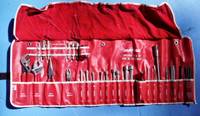 M'main tool roll. 86.4% of the repairs I do are made using tools in this most excellent tool roll.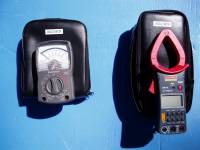 Digital and analog multimeters. I prefer an analog meter but use the digital when I need the extra capability it offers such as current and temperature measurement.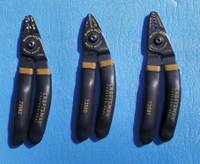 Three essential wire working tools: cutters, strippers, and crimpers.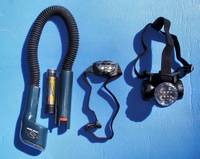 Illumination of the work area is critical for both diagnosis and repair. While perfecting the craft of the appliance repairing arts, much of which takes place in dark, moldy, sometimes scary places, I have become a connoisseur of portable spot illumination devices, sometimes referred to as "flashlights."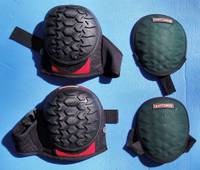 Much appliance work is done on your knees. If you don't protect them, you'll be getting knee replacement surgery by the time you're 50.