Behold:
I've even seen this problem accompanied by dramatic, poltergeist-looking light dimming. Very cool!
The problem is the motor. In fact, this clicking and chugging problem was so common on this washer (example model number WBSE3120B) that GE put out a repair kit for it. The kit includes the motor and clutch (pre-assembled), wiring harness, capacitor, wire connecting goodies, and even a tri-lingual notification tag as a double-extra special bonus. Come git you one!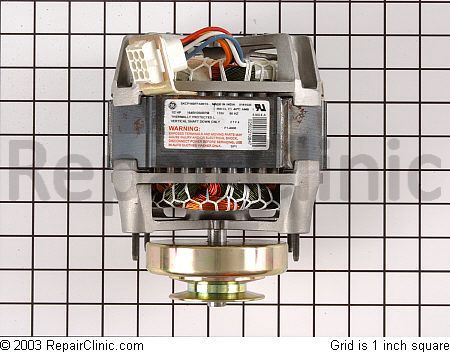 To learn more about your washing machine, or to order parts, click here.