+++
FOR IMMEDIATE RELEASE
** EXCLUSIVE **
Appliance Repair Forum Guru Mistakenly Targeted in Afghan Raid
By Kujira Kikuchio

Samurai News Network International Editor

July 18, 2004

KABUL, AFGHANISTAN. In an apparent case of mistaken identity, American B-17 bombers obliterated the tent compound of appliance repair forum superstar, Moostafa Hakkahallah in a pre-dawn bombing raid. Moostafa's humble tent compound, located in the middle of the Afghani desert, was mistaken for a Taliban terrorist training camp and bombed to rubble.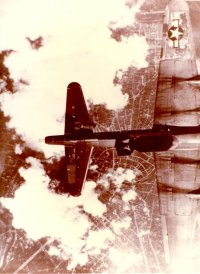 Moostafa and all four of his wives and 17 children were out foraging for camel cakes in the desert at the time of the bombing and so were spared certain death. However, Moostafa's entire dwelling was destroyed. Among the more devastating property losses were several head of valuable livestock, including four choice camels and their prize-winning yak stud, all of which were killed in the raid.
Moostafa's world-famous appliance repair forum has helped literally billions and billions of people all over the world repair their own appliances. Millions of letters of outrage from loyal Moostafa fans have been flooding the super-secret CIA field office in Kabul. The CIA has issued an official statement saying that "We don't know our anal wells from oil wells, much less friendly targets from hostile ones, so we can't possibly be held responsible for this screw-up, or anything else for that matter. Uhh…is that thing on? It is? Oh sh*t!"
Prior to the errant raid, Moostafa connected to the internet using an iMac powered by an innovative camel dung and lime juice battery, all of which were destroyed in the raid. Moostafa has reportedly made arrangements with his long-time friend and associate, Samurai Appliance Repair Man, to take over the world-famous appliance repair forum until he can re-establish his homestead and internet connection. Until then, Moostafa will only be able to get online sporadically, typically during his briefings at the CIA's Kabul field office.
Samurai Appliance Repair Man, who was contacted via his Toll-free Appliance Repair Hotline, stated that, "The entire staff here at Fixitnow.com Samurai Appliance Repair Man laments this unfortunate event. Moostafa has been a close personal friend of mine for over 40 years and I just thank God that Moostafa and all his wonderful family escaped bodily harm. We are honored to carry on with Moostafa's excellent work in his appliance repair forum and look forward to his participation as circumstances allow. He can rest assured that his good name will be protected and we will give his forum priority attention. We have, however, taken the liberty of transforming the forum into something more appropriate to our idiom: The Appliantology Group." Moostafa was unavailable for comment at press time.
Staff writers contributed to this report.
+++