Your Name: Jan

Type of Appliance: Microwave Oven

Brand: Kenmore

Model Number: 721.8801080

Your Precious Words:
Trying to find out how many watts it is. Its a little 1988 machine that came in a little camper I bought. It works but I can't find any info on it and am wondering if technology is better or safer now. Thanks for helping, Jan
This is a perfect application for the Kitt-A-Watt meter! It's a simple device that plugs into any standard 120v outlet that you plug your 120v appliance into, such as your microwave oven, and then read the power consumption right there on the digital display. Sounds expensive but it's not! The Kill-A-Watt meter is less than $30 and comes with a one year warranty if purchased right here.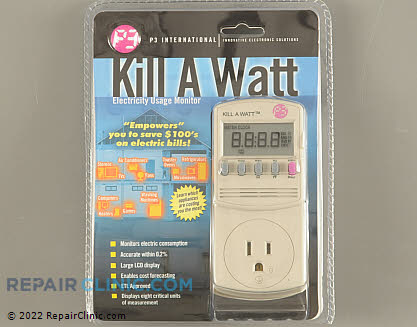 To learn more about your microwave oven, or to order parts, click here.